Chef Stef is a graduate of the Culinary Institute of America in Hyde Park, NY; considered the best culinary school in the nation. He earned his associate's degree in Culinary Arts in 2003, and 18 months later quickly earned his bachelor's degree in Culinary Arts Management in 2004.

Chef Stef began his career at a small breakfast and lunch restaurant at the Jersey Shore where he worked his way up from dishwasher and bus boy to waiter and cook. He has managed for a large catering company in Westchester County, and been the right-hand man in the kitchen for chefs at private clubs in New Jersey and Greenwich, Connecticut.

Chef Stef will often say, "Cooking is easy; it just takes time." His 15+ years of experience should support what he says given his background of dealing with high volume establishments with demanding clientele.

In May 2013 Chef Stef became the instructor for a group on Meetup.com called "Cooking with [Chef Stef]." Since Chef Stef began teaching the group membership has grown from 77 members to over 500 members in January 2015.


Following the success of his cooking classes Chef Stef branched out to private catering and cooking demonstrations. Seeing an overlooked need he began Chef Stef Gourmet in 2016; delivering heat and serve meals for busy families or individuals whom cannot cook for themselves.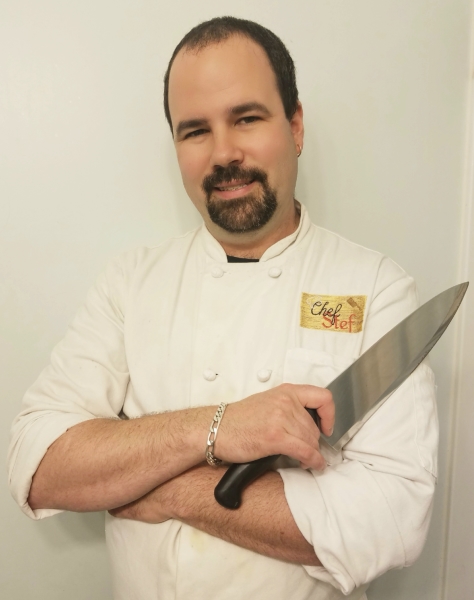 MENU
Chef Stef on "Accidental Locavore" on Pawling Public Radio August 7, 2017